Sight Lines
Opening Reception Friday, July 19, 6:00–8:00 PM
July 19–August 23, 2019
Tracey Morgan Gallery, 188 Coxe Ave., Asheville, NC
The Devil's Hammock
September 26–November 2, 2018
Weizenblatt Gallery, Mars Hill University, Mars Hill, NC
November 23, 2018–January 31, 2019
Centro Cultural La Cúpola, Mérida, Mexico
Opening reception November 23, 6:00pm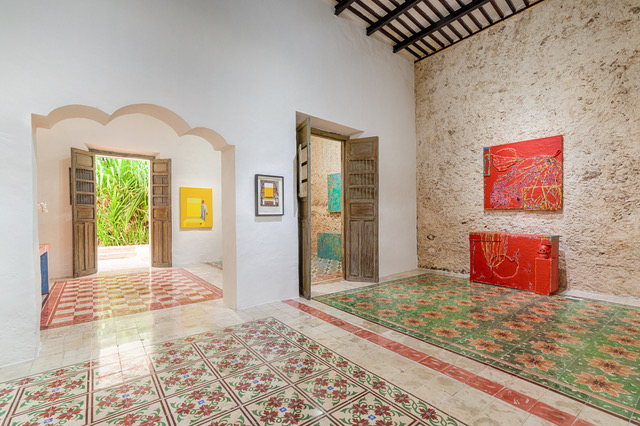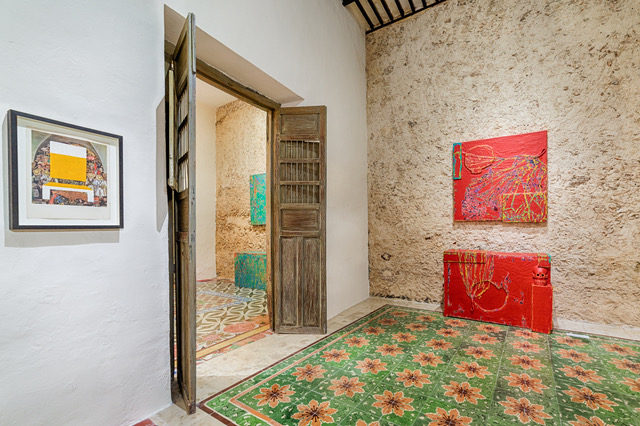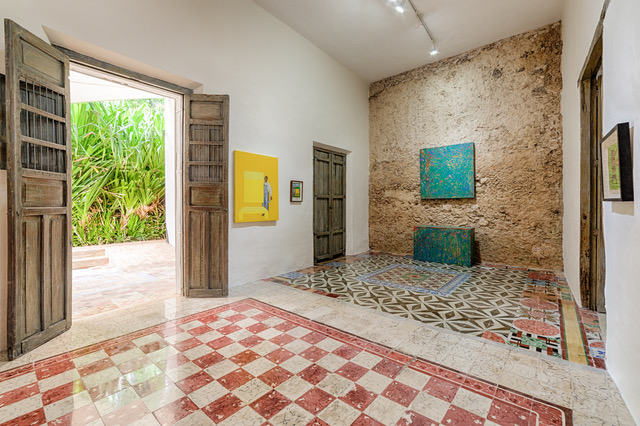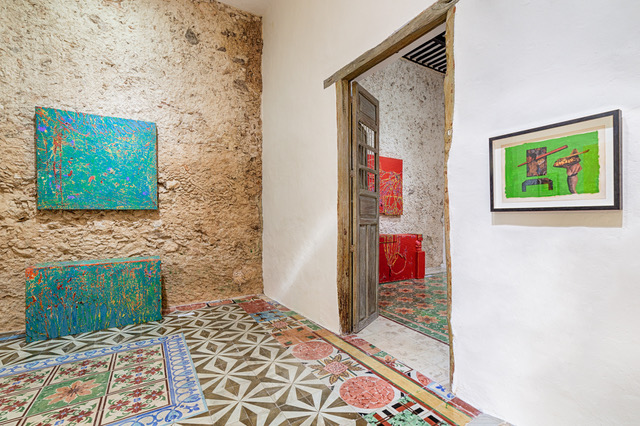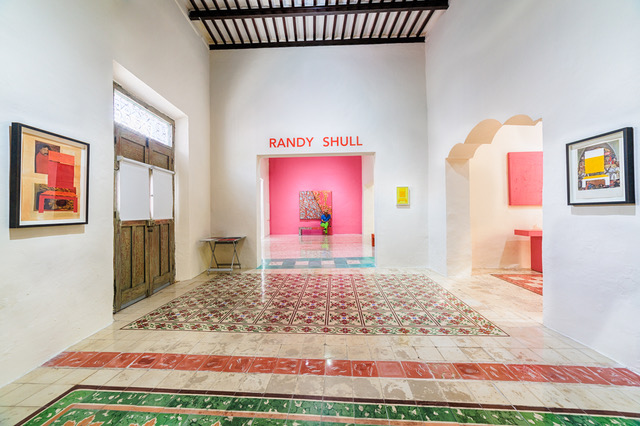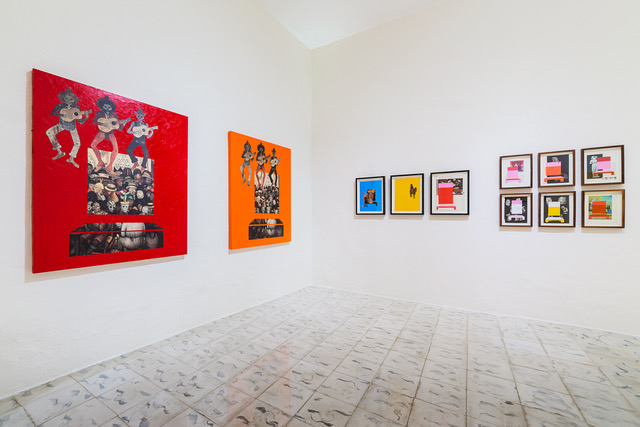 Shull has engaged a wide range of Mexican imagery in this new body of work—appropriating, collaging, conflating, colliding, concealing, painting, and pasting; evoking enduringly complicated sets of relationships. Old and new, past and present, privileged and powerless, near and far, horizontal and vertical, over and under, faded and saturated. The stability of abstracted architectural form meets the instability of historical representation and interpretation. Cut-out eyes, applied crudely onto pre-Colombian figurines and Mexican folk heroes offer an opportunity to feel the figures looking back at us, or communing knowingly among themselves. The museum springs to life in uncanny ways.
-Eric Baden, Professor, Warren Wilson College
Defining America
September 11–May 3, 2019
Western Carolina University Bardo Arts Center
Randy Shull's work Simultaneous Pattern has been chosen for inclusion at Western Carolina University's John Bardo Arts Center in the exhibition Defining America curated by Carolyn Grosch.
Defining America is inspired by the WCU campus theme for the 2018–2019 academic year. The exhibition brings together artists with different perspectives on the concept of America and asks visitors to reflect on the values, definitions, and assumptions attached to this concept. The exhibition will be on view through May 3, 2019.